How Virtual Payments Changed Travel and Why Your Company Needs It
Get the Slides and Watch the Recording!
Virtual Payments have been making their way through the travel industry with clear and proven benefits. It was a major point of focus during GBTA 2022 and continues to be a huge topic of discussion within Business Travel.
Chris Singh, Manager of Global Travel at The Walt Disney Company is joined by Troy Williams, President of Epic Travel Partners, and Stacey Mack, Senior Sales Director, Virtual Payments at Grasp Technologies as they discuss not only how Virtual Payments have impacted the Travel Industry; but also how it can benefit Travel Management Companies and Corporations.
Are you curious about how to improve your company's reconciliation process? Or are you interested in the current state of Virtual Payments and how it has changed the travel industry? We go over these topics and more.
You don't want to miss this webinar!
Panelists
Chris Singh
Manager of Global Travel, The Walt Disney Company
Chris Singh, Manager of Global Travel at The Walt Disney Company, had been with Disney for thirty-six years. And for 15 years, he focused on travel technology. One of his strategies included implementing an automated virtual payment technology for third-level data matching for card reconciliation. GraspPAY has been one of the key components of Disney's virtual payment program.
Troy Williams
President, Epic Travel Partners
Troy Williams has been deeply immersed in the travel industry since the '90s. His passion for air travel was set in stone after spending 10 years in the Air Force Travel Management Office, where he learned the zero-sum aspect of getting things right, the first time.
Troy has held numerous executive positions with leading travel management companies and is certified in virtually every key system in that industry, including CONCUR, SABRE, Apollo, and more.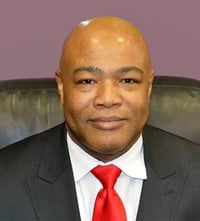 Stacey Mack
Senior Sales Director at Grasp Technologies
Stacey Mack is a 20-plus year Travel Industry Veteran with diverse experience leading sales for Back Office, CRM, and other Travel Technology Solutions. She worked for Trams and Sabre Travel Network from 1996 to December of 2016 as a Solutions Sales Manager. In January 2017, she joined Grasp Technologies as a Director of Strategic Sales.

Stacey is currently selling new accounts and performing account management for GraspPAY, Grasp Technologies Virtual Card Solution, and other products in the Grasp Solution Suite as the Senior Sales Director for Virtual Payments. Her passion is truly bringing two things she loves together…Travel and Technology.