Conference Recap: A Look Back At Travel Leaders EDGE 2022
Grasp Technologies and Prestige Travel takes a look back at Travel Leaders EDGE 2022. We dive into the core issues and new ideas discussed at the conference, what we learned, and how this may guide us moving forward.
Don't miss out on this critical opportunity to stay aware and ahead of game-changing topics and issues in the Business Travel industry!
Speakers
Michael Duffy
Product and Innovation at Grasp Technologies
Mike has over 20 years in the travel technology industry, which include experience at TMCs and agencies. He specializes in a broad scope of activities ranging from programming to airline and GDS APIs, working with back office data, travel payments. Mike also helped bring products to life like GraspHOPR and GraspPAY.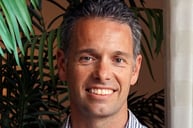 Michael Geraci
Travel Advisor/Technology Coordinator, Prestige Travel
A leading Cincinnati travel advisor, Michael Geraci, was singled out from thousands of travel professionals nationally by Travel Leaders Network for an "Employee of Excellence" Award. In recognizing Geraci, Travel Leaders noted his excellence and commitment to going above and beyond on behalf of his leisure and business travel clients, as well as his colleagues. He is a travel agency veteran and became a fixture at Prestige Travel/Travel Leaders after a 2008 merger with another travel agency and has worked primarily as a corporate travel advisor
Geraci earned his Certified Travel Counselors (CTC) certificate in 2006 and his Certified Business Travel Consultant (CBTC) in 2012.